This time, I will be introducing "BECK'S COFFEE SHOP" which is located at the exit of the electric street at the JR Akihabara station, Tokyo. It is a chain store in the stations of JR.
Name
BECK'S COFFEE SHOP
Location
https://goo.gl/maps/JeRV8DmNe8Sc13a88
Open
Mon.-Fri. 6:30 am to 10:30 pm.
Sat.-Sun. and holidays 6:45 am to 9:30 pm.
Credit card
No
Digital currency
Suica
Wi-Fi
Yes
Smoking seat
Yes
This article was written using a Gemini PDA.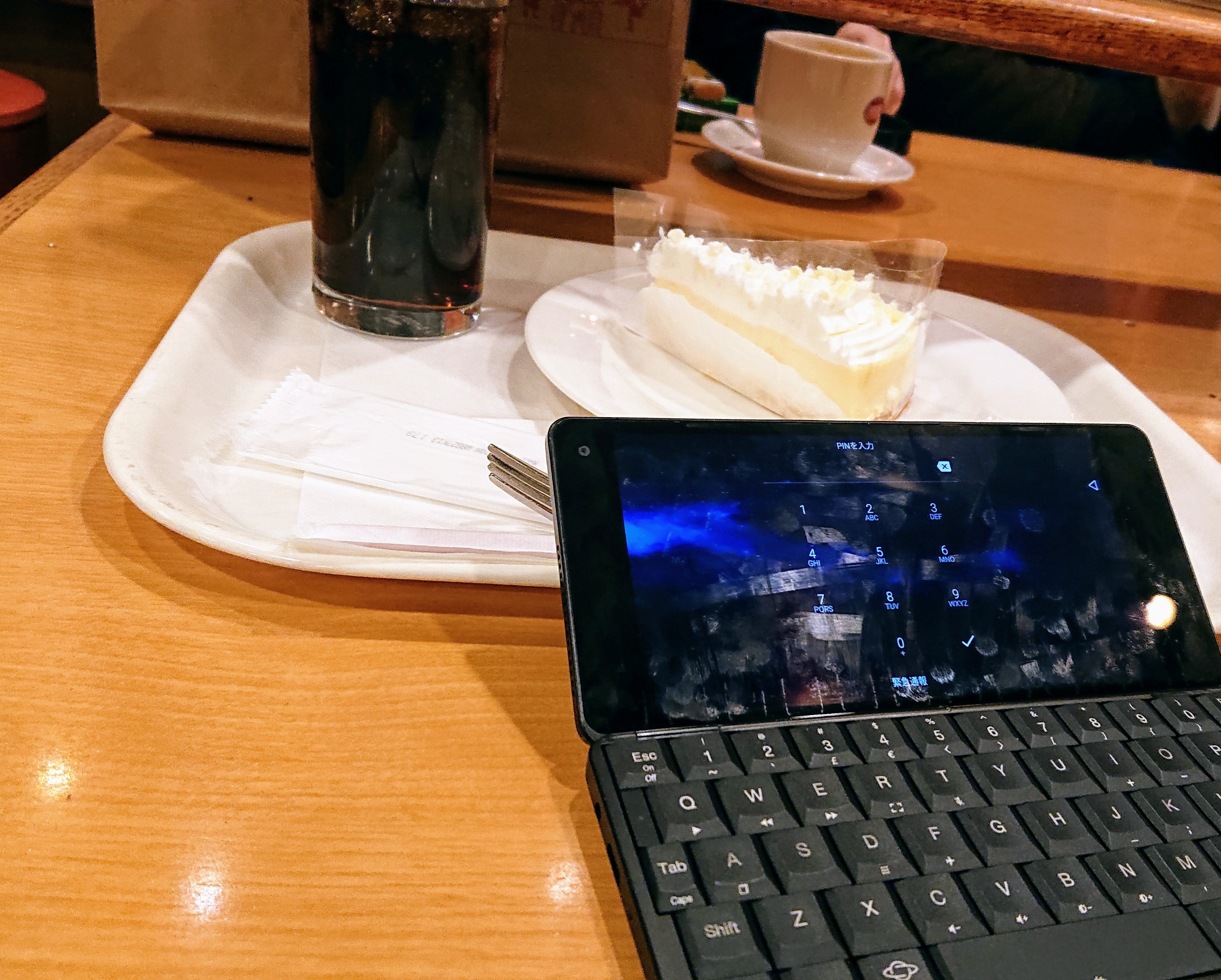 Summary of café
This seems to be probably one of the nearest coffee shops from the JR Akihabara Station.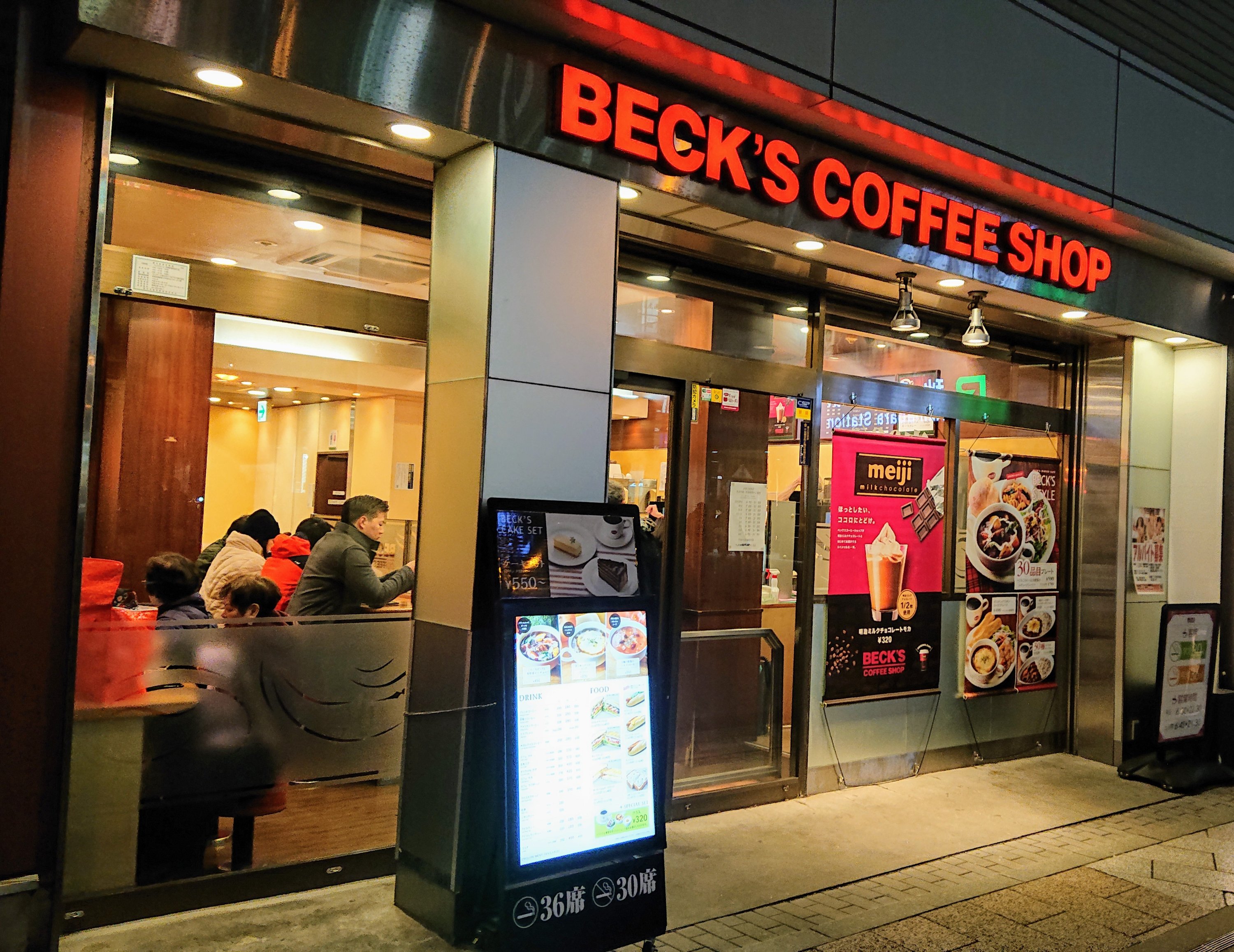 Open all year round. It is useful when you visit Akihabara, especially when you arrive early in the morning.
By the way, the day I visited was the evening of the first day of the Comiket winter, and it was quite crowded with people returning from the event.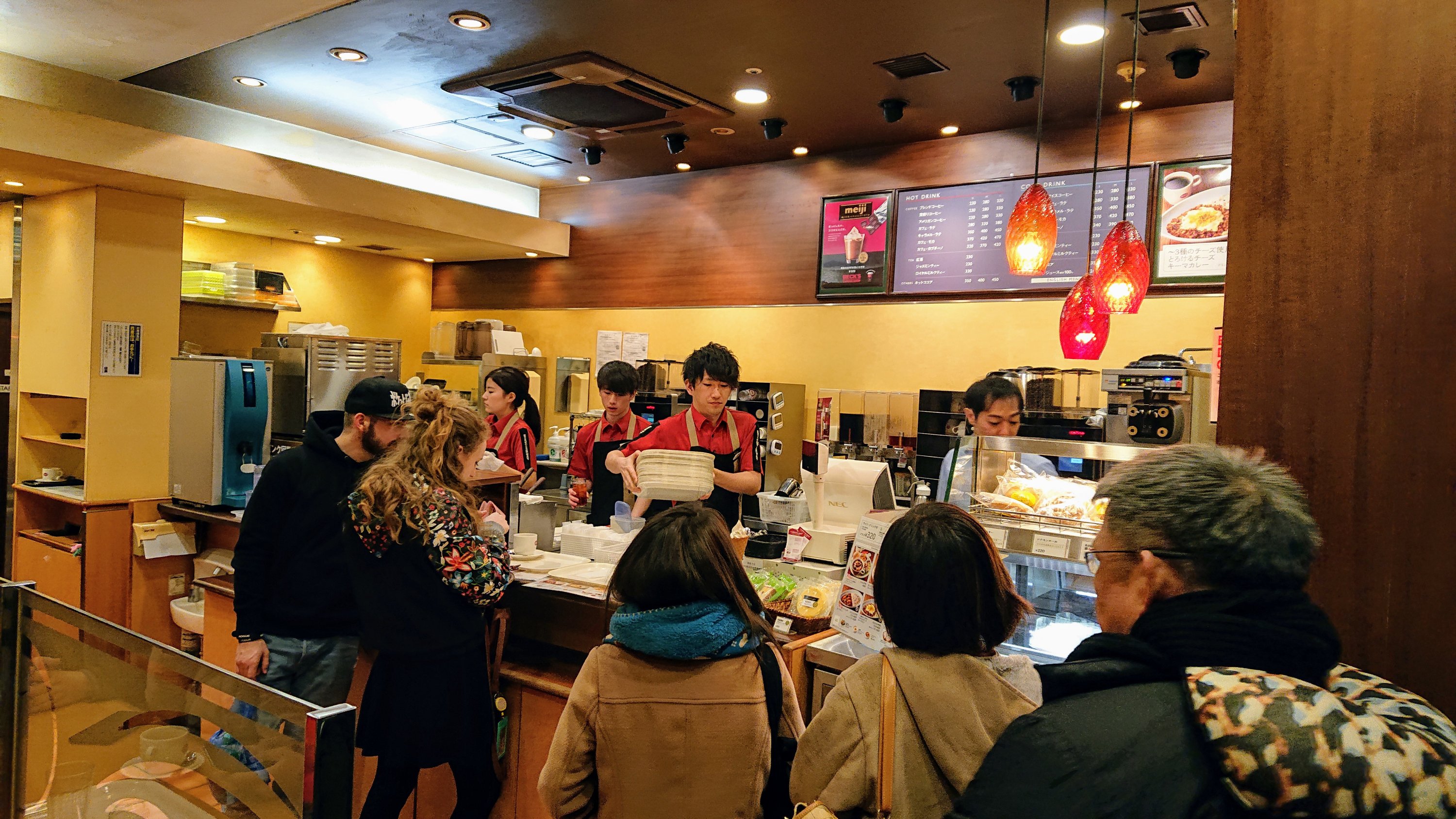 At the side of the cash register, donuts, sandwiches and cakes are lined up like this.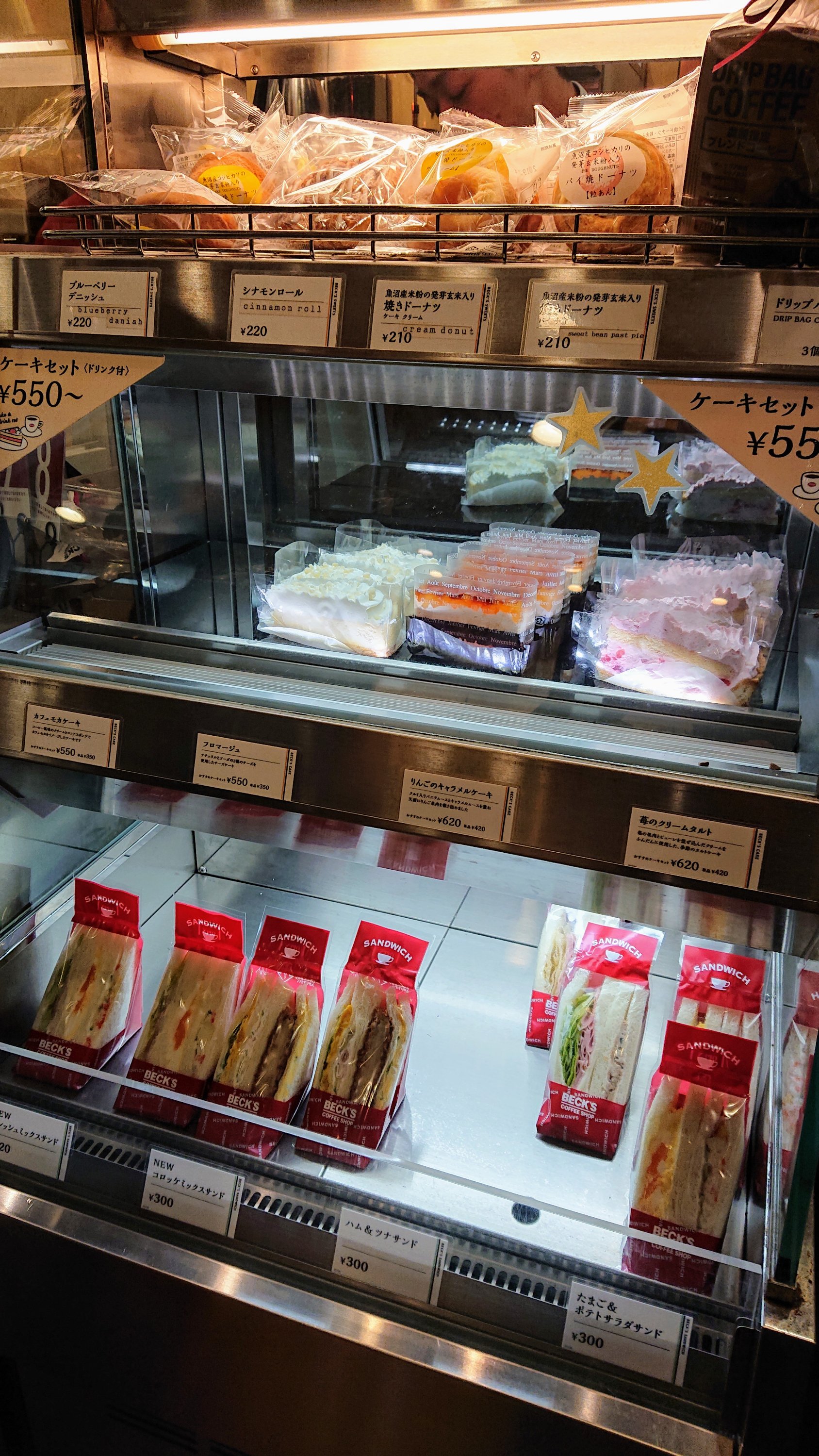 There is also a cake set of 550JPY available, and is good.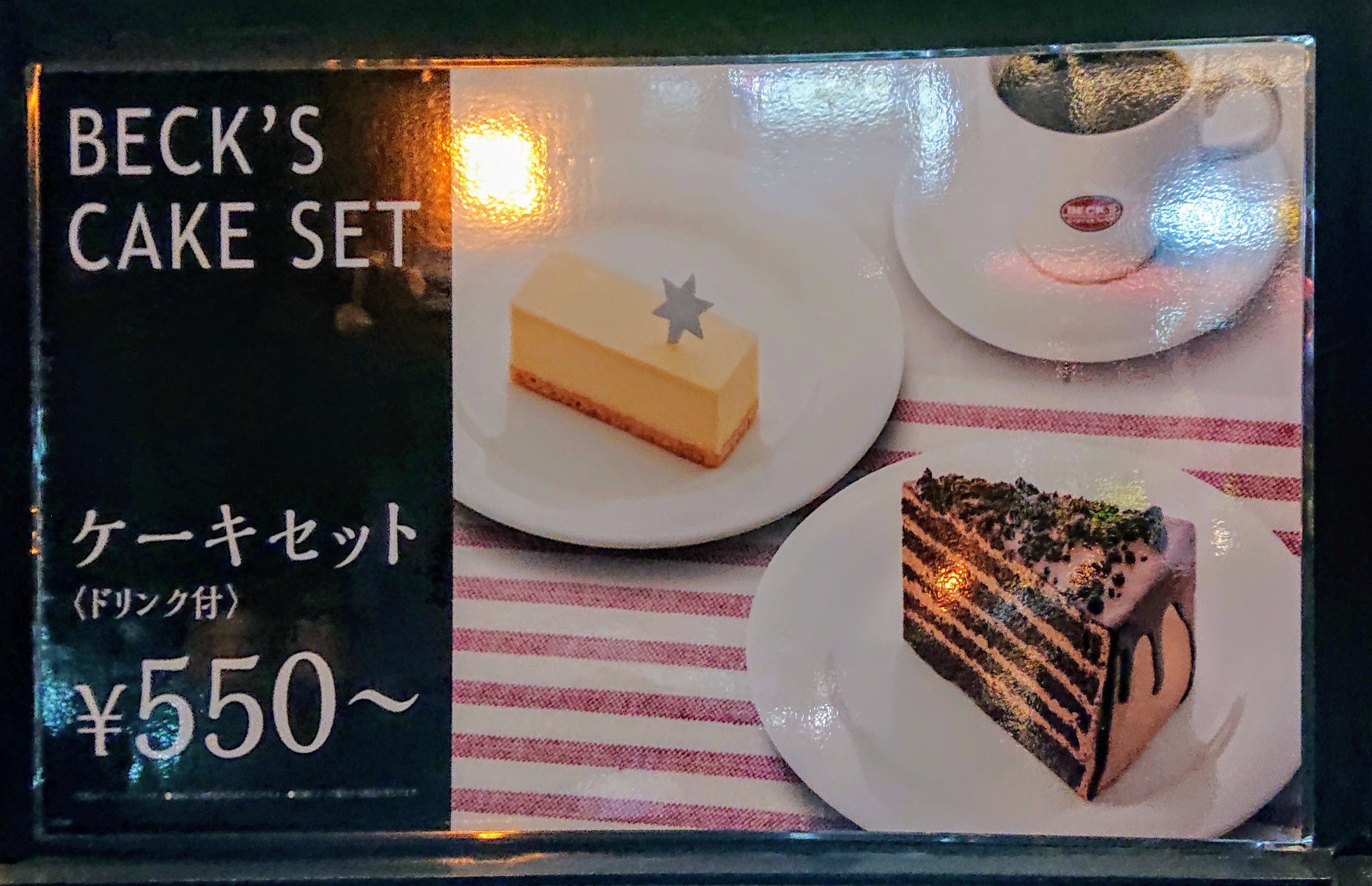 Menu
As shown below, the M size of the iced coffee is 280JPY, which is quite reasonable.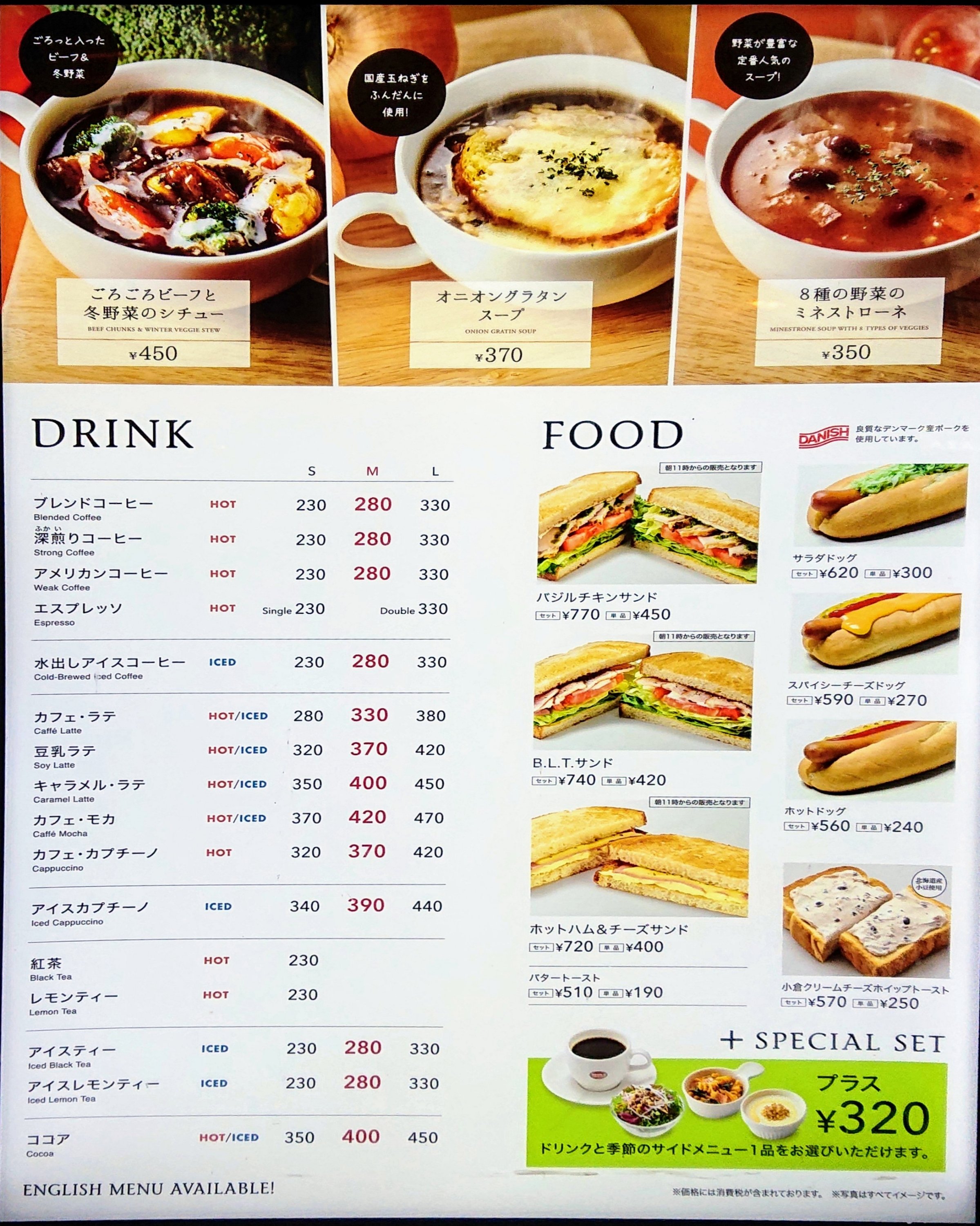 Besides tea and coffee, sandwiches, donuts, cakes, hot dogs, and soups are also available. All are reasonable prices and taste good. The shop is compatible with Suica, a rechargeable contactless smart card, electronic money used as a fare card on train lines in Japan.
Almost all BECK'S COFFEs are located in/near the JR stations, the concept is killing time for a while, such as waiting time for trains and free time after arrival. However, the comfort is quite good.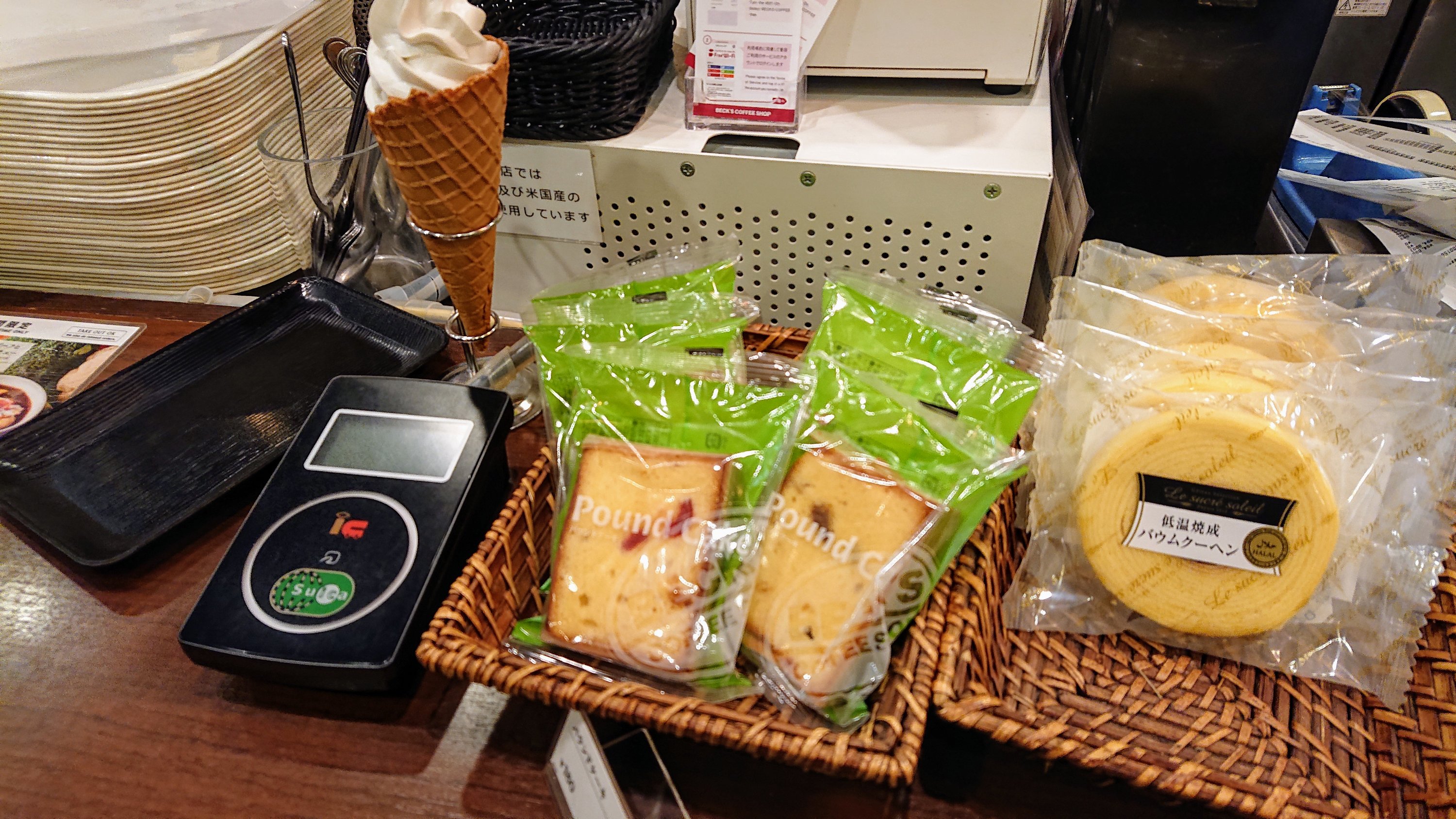 The atmosphere in the store
This time, I ordered fromage cheesecake and iced coffee.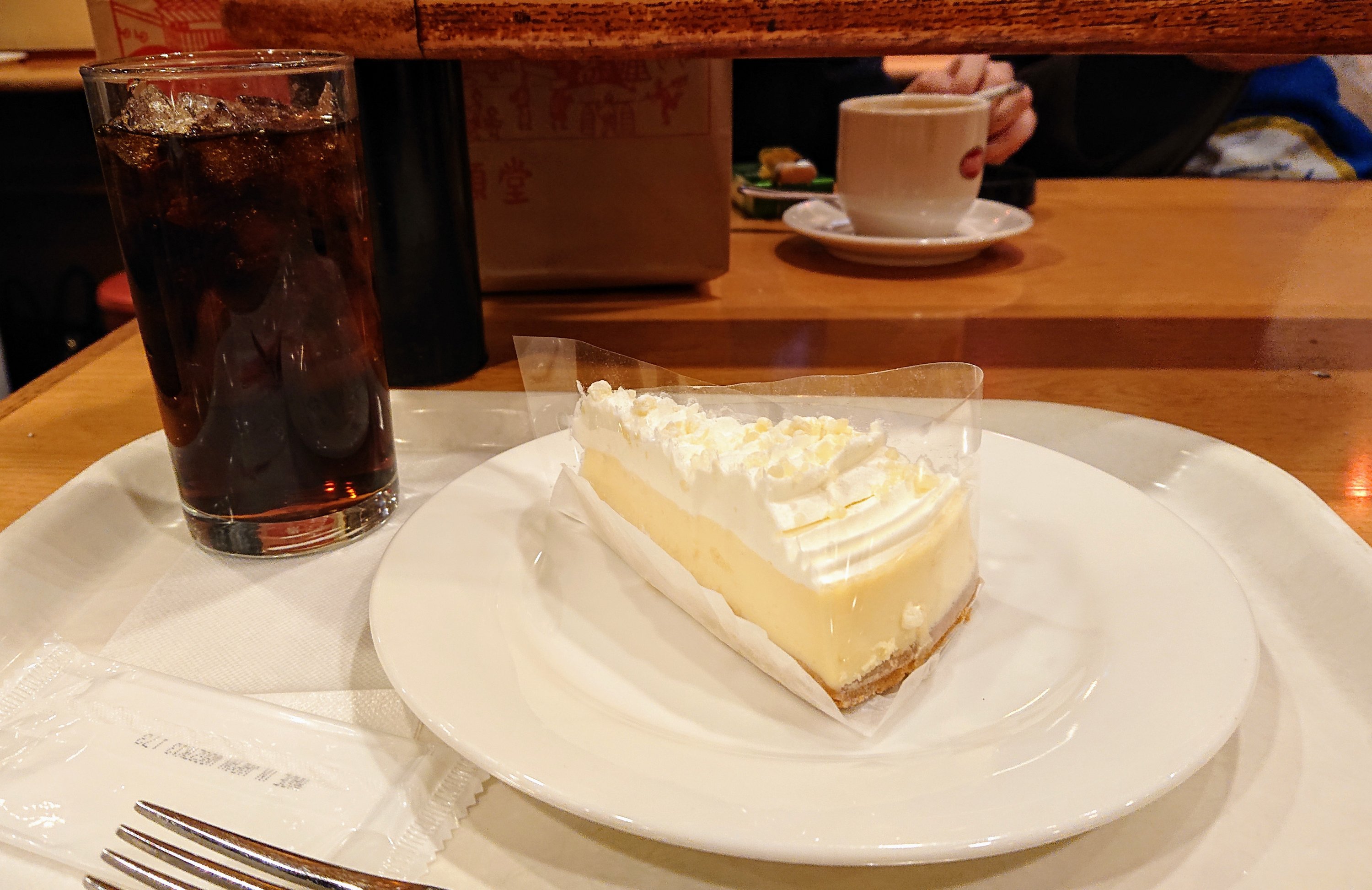 Because it is a cake set, it is 550JPY. Very cheap……
The store was quite crowded, as you can see. There were a lot of groups way back from Comiket. So envious!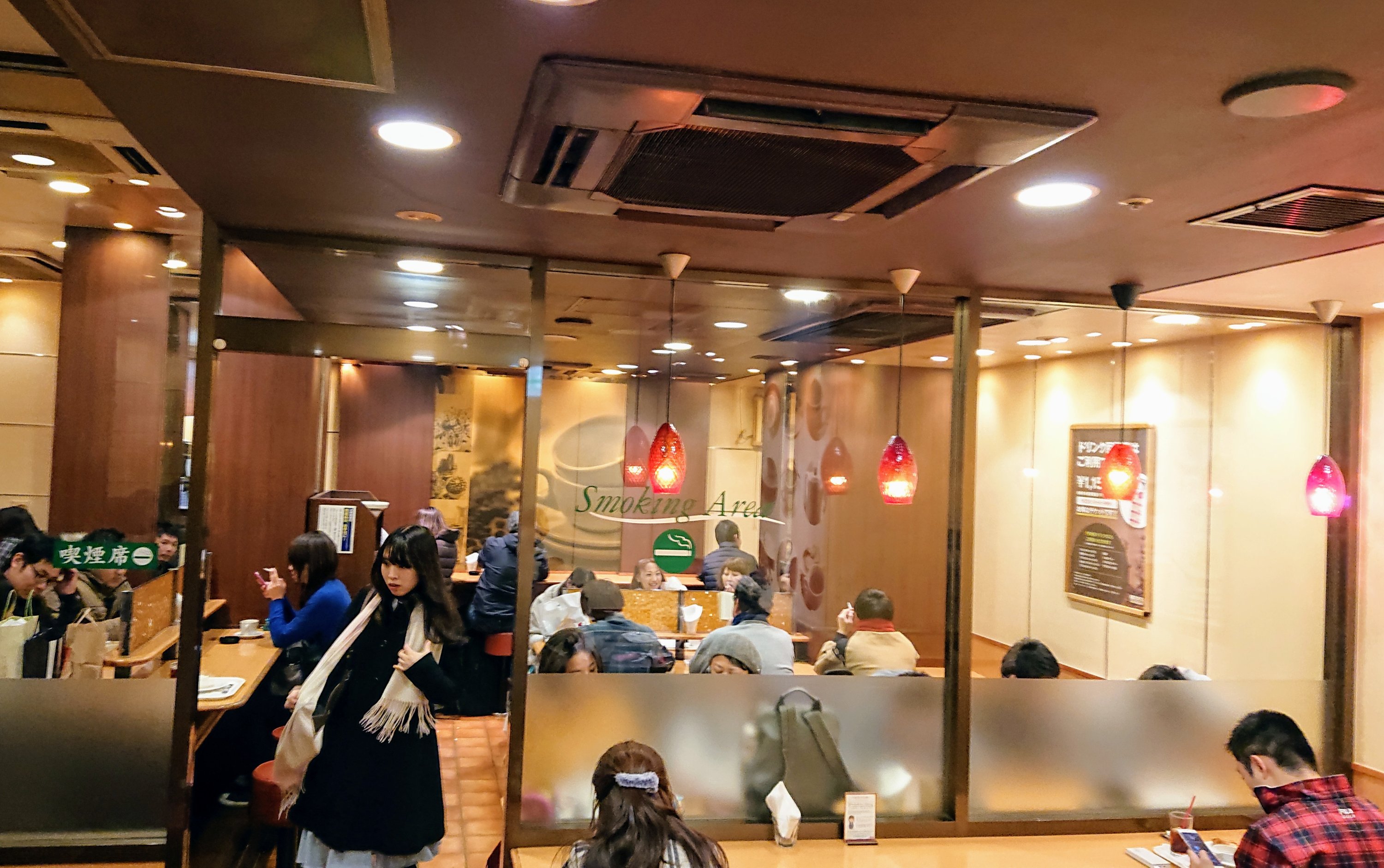 The atmosphere in the store is neither good nor bad. Because of this great location, I didn't expect to have such a spacious, but I did not feel cramped. There were no particular problems with writing articles using a Gemini PDA in the café.
BECK'S may be positioned as a pay smoking area for JR East
BECK 'S COFFEE SHOP has plenty of smoking space everywhere. Around the JR stations, smoking areas are being shut down one after another, JR East may be positioned this café as a substitute for that. For JR, it would be more reasonable to spend money for a café than paying for the valuable station space for free, for a smoking space that does not lead to a profit.