This time I'll be introducing Cafe Veloce Awajicho-Ekimae. The Café Veloce is one of the famous café chain in Japan.
Name
Cafe Veloce (Awajicho-Ekimae)
Location
https://goo.gl/maps/Wzktx8kosgBokdPh8
Open
Mon.-Fri. 7:00 am to 10:00 pm.
Sat.-Sun. and holidays 7:00 am to 9:00 pm.
Credit card
No
Digital currency
No
Wi-Fi
Yes
Smoking seat
Yes
Electric outlet
Yes
There are 3 café veloche around Akihabara, 2 of which are located near the so-called electric town. Since the nearest station is Awaji-cho, as the name suggests, the Café Veloce Awajicho-Ekimae store introduced this time tends to be overlooked when exploring Akihabara. However, this café is a best-kept secret. It is located a short walk across the Mansei Bridge and it is very close to the electric town, but the area is sparse. (the electric town is always very clouded) Moreover, the store is large and the distance between the tables is long, so it is spacious. Therefore, it is a good place for the break time of exploring electric town.
You will find this café right after crossing the Mansei Bridge with Akihabara on your back and walking right on Yasukuni Street.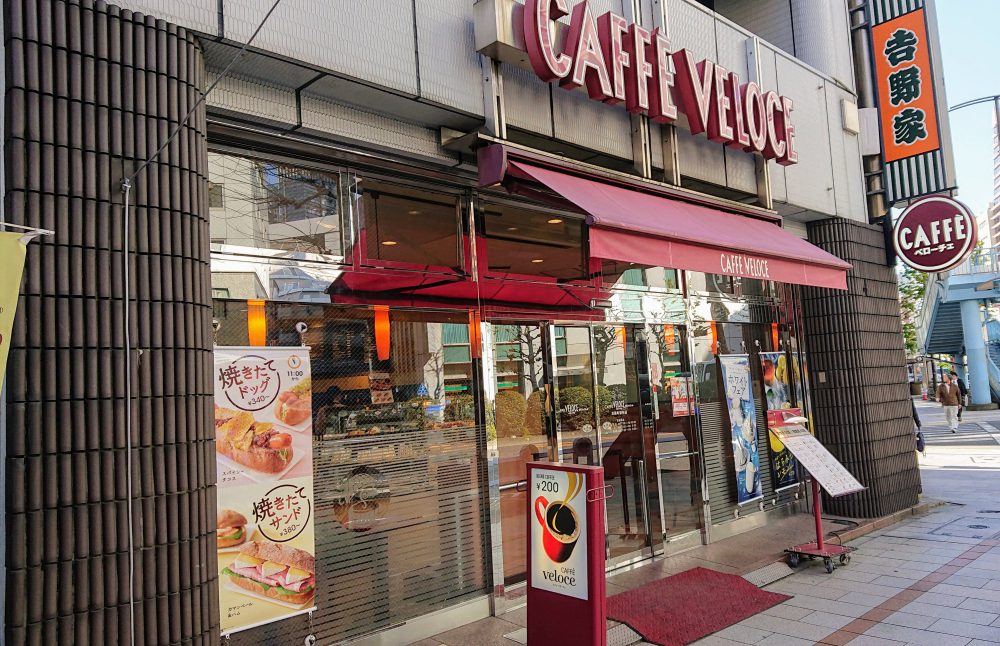 The menu is as below.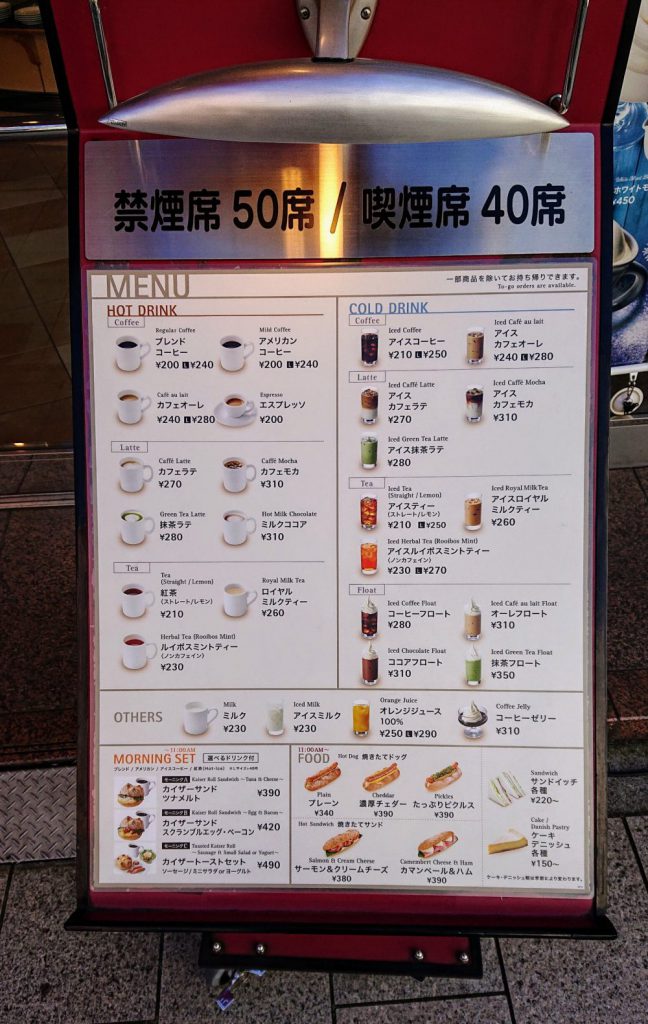 Reasonably priced, with a lineup of sandwiches and cakes. As you can see below, it is very spacious.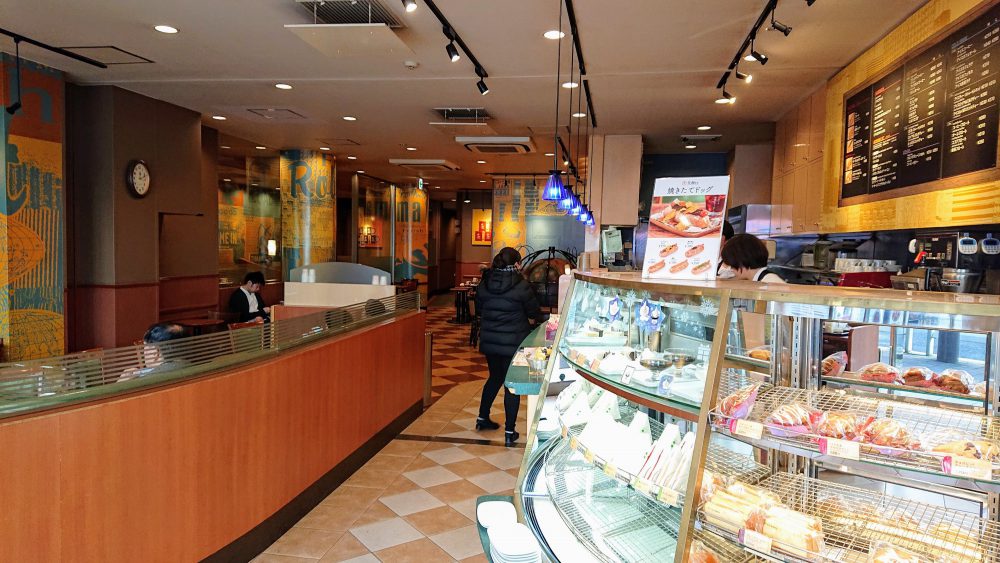 Only 50 seats for non-smoking seats are visible, and there are also 40 seats for smoking seats on the far left from here. There are few customers and the atmosphere is always relaxed. Every coffee shop in the nearby electronics town is crowded, especially on weekends, so it's strange to walk a few minutes and relax.
At the back of the store is a large globe representing coffee production area.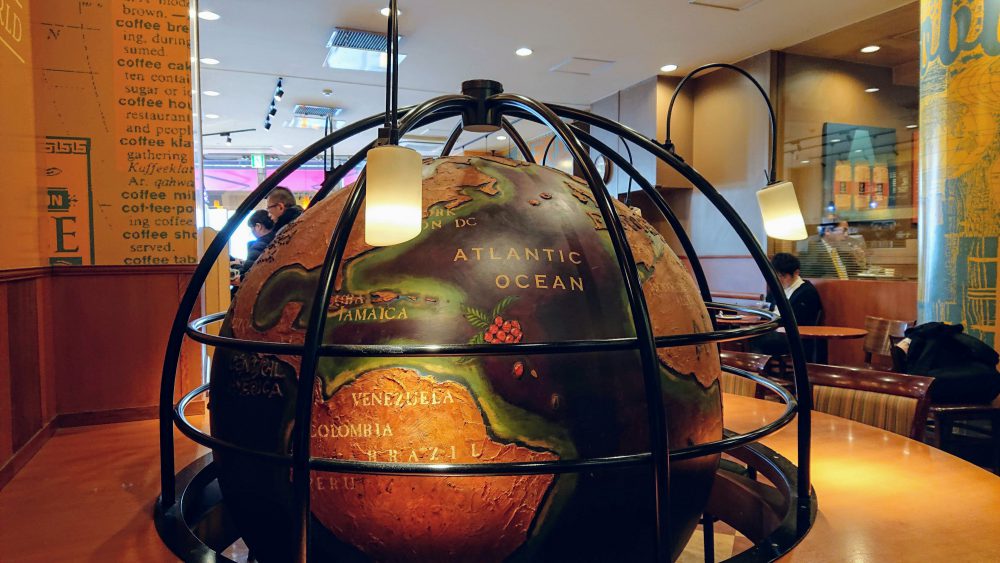 There is no such room in a coffee shop in the electric district.
I wrote this article, with my favorite Belkin's Bluetooth keyboard cover on the iPad mini in this café.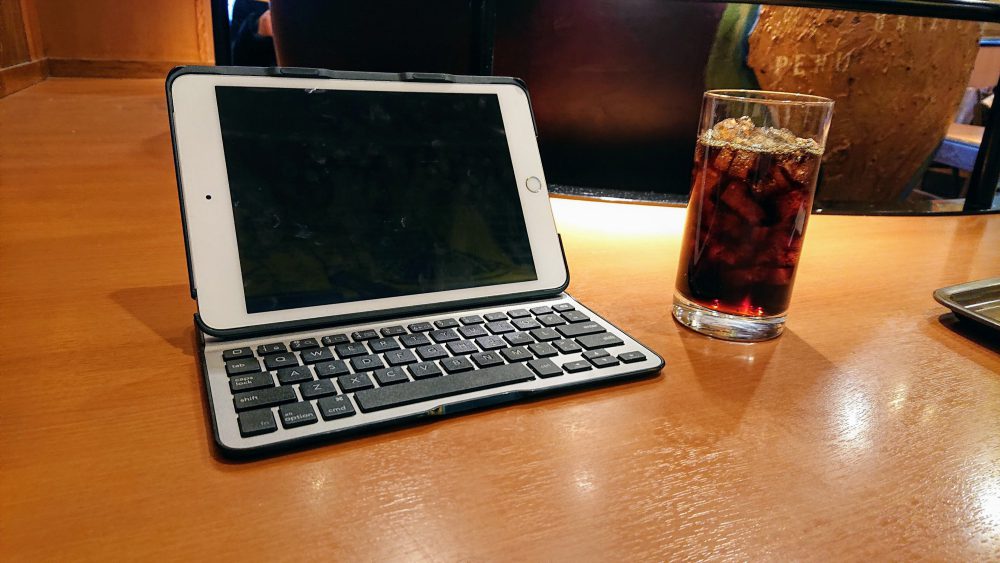 It was good holiday afternoon.
There are some other interesting coffee shops in this corner. When walking around Akihabara, it may be better to aim for a coffee shop around Kanda or Awaji-Cho than in the middle of the electric town. These cities are office area, so there are few people especially on holidays.